We're based in the seacoast area of Amesbury, Byfield, Georgetown, Groveland, Haverhill, Merrimac, Newbury, Newburyport, Rowley & Salisbury, Massachusetts.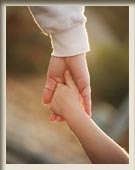 Amesbury Day Care Providers

Support Group

We are a group of  licensed family childcare providers whose goal is to provide and improve the quality of family childcare in our area.

 est. 1989


If you have any questions about family daycare or are interested in joining our group, please call any one of the members listed here.

Providers whose names are underlined have provided additional information.

Click on their names to find out about the providers' backgrounds, openings in the different daycares, and hours of operation.


The selection of a professional is a very personal decision. Any representative of this group providing you with the names here do not presume to judge the professional capabilities of the daycare providers represented herein.

Benefits to you and your child in Family Child Care

  Loving, consistent care                                        Peer interaction and socialization  

  Imaginative play                                                  Personalized communication

  Creative learning                                                 Individualized attention

  Developmentally appropriate activities